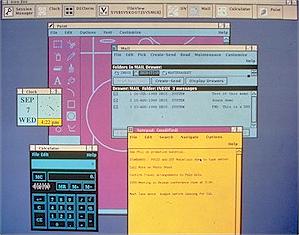 January:
The DECstation 3100 is among the broadest set of desktop solutions announced by DIGITAL to date.
DIGITAL's new desktop offerings included DECwindows, its X-based windowing system (shown here); the VAXstation 3100 based on the CVAX chip and the DECstation 3100.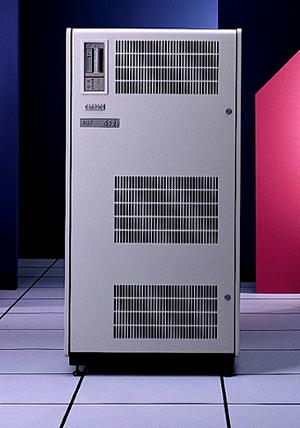 January:
Introduction of the VAX 6300 systems, DIGITAL's most powerful and expandable VAX systems in a single cabinet.
Both the VAX 6300 series and the MicroVAX 3800-3900 were based on the CVAX+ chip, manufactured in 1.5-micrometer CMOS technology. Shown here is the VAX 6320.
July:
The Rigel chip set is introduced.
The Rigel chip, DIGITAL's third 32-bit microprocessor design, was manufactured in 1.5-micrometer CMOS technology. The chip shipped in the VAX 6400 system and, somewhat later, in the VAX 4000 system. Rigel was the first implementation of the vector extensions of the VAX architecture.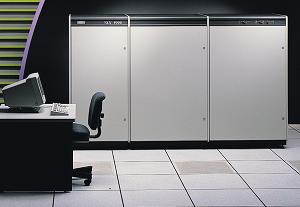 October:
The VAX 9000 mainframe is introduced.
The VAX 9000 incorporated numerous technological advances, including high-density ECL macrocells, multi-chip module packaging and heavily macropipelined architecture. The VAX 9000 was DIGITAL's last system not based on microprocessor technology.