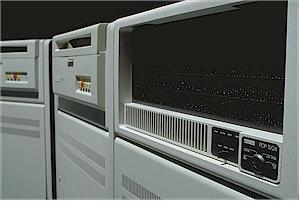 March:
PDP-11/24 is introduced.
The PDP-11/24 was a fourth generation PDP-11 system designed to increase DIGITAL's penetration of the Technical and Commercial OEM markets. The new machine featured Large Scale Integration, 1 MB memory capacity and the PDP-11 UNIBUS.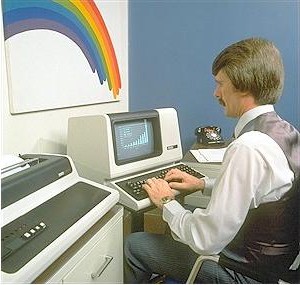 July:
DIGITAL announces the VT125 Graphics Terminal, the newest member of the VT100 family.
The VT125 was an enhanced VT100 alpha-numeric terminal with data plotting extensions which combined bit map graphics architecture, automatic vendor and general curve generation, as well as alpha-numeric features to produce a state-of-the-art terminal suitable for business graphics and technical applications.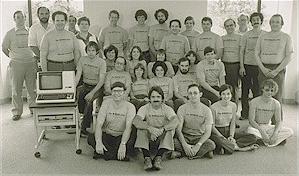 July:
DIGITAL announces the DECmate "Work Processor."
With the DECmate, DIGITAL integrated an array of functions such as word processing, communications, financial planning, budgeting support and engineering calculations in a single marketing focus. The DECmate was based on the VT278 computing terminal, which combined video output and keyboard input with a powerful programmable CPU and peripheral interfaces all on one module. At left is the DECmate engineering team.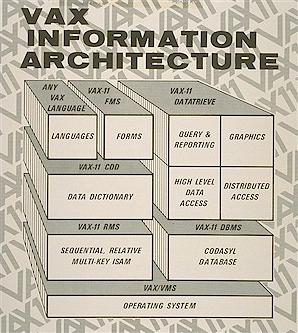 October:
VAX information architecture is introduced.
VAX information architecture consisted of a family of information management software products including VAX-11 FMS, DATATRIEVE, CDD, RMS and DBMS. The key to the products was an integrated architecture that allowed functions to be added as they were needed.