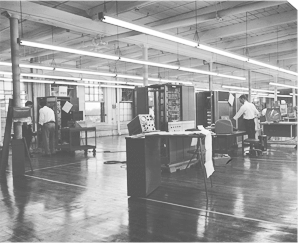 Gordon Bell begins design work on the PDP-4.
The PDP-4 was aimed at applications with not many calculations, but rather the single manipulation of input and output, such as controlling a bakery or fleet of elevators. "As computers [like the PDP-4] become smaller and less expensive," said Bell, "they will take over some special system types...then the computer becomes a 'module' of the system."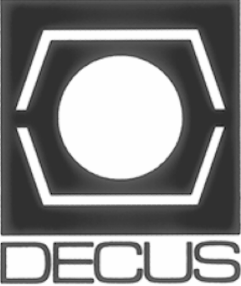 DECUS, the DIGITAL Computer Users Society, meets for the first time in Lexington, Massachusetts.
DECUS evolved because engineers needed a forum to share information and computer programs for DIGITAL's first computer, the PDP-1. Founded on the idea of open exchange of information between user and manufacturer, DECUS has grown to be one of the largest users' groups in the computer industry, with a total membership of about 100,000 and 23 chapters worldwide. The DECUS logo is a stylized version of the PDP-1 "TYPE 30" point scope.