Terminals and Printers Handbook 1983-84
Chapter 20
Customer Services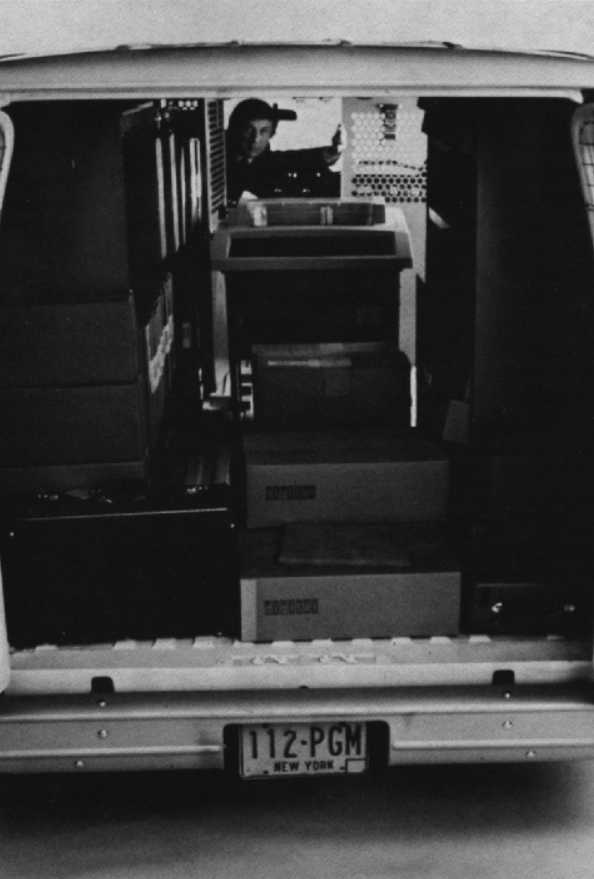 Field Service
Digital recognizes how much your business or organization relies on terminals and printers. Terminals and printers enable you to get information to and from your computer system, and if they are unavailable, productivity decreases. That's why at Digital, terminal and printer product support is a process that begins long before you make your purchase.
Quality Assurance
We build our terminals and printers to be reliable right from the start. Product designs are tested for reliability and maintainability. And extensive testing continues throughout the manufacturing process to ensure that you can depend on the high quality of Digital's products.
All of Digital's terminals and printers come with warranty coverage. And, during the warranty period, the same Field Service organization that will support you after warranty provides complete service. Be sure to read your warranty carefully since terms may vary depending on your location. For more detailed information on your warranty coverage, you can contact your nearest Digital Field Service office.
Field Service Organization
To support your terminals and printers after warranty, Digital has one of the largest Field Service organizations in the world. Over 16,000 people work in more than 400 service locations around the world, supporting a wide variety of customer applications – day after day. And because Digital provides the widest range of services in the industry, you get just the support you need, without paying for more services than you want.
You can choose from 24-hour-a-day onsite service for critical applications to self-maintenance support – and everything in between.
Onsite Service Agreements
Digital lets you choose the onsite service plan that's right for you. Both our DECservice™ and Basic Service Agreements bring service to your computer site. Both include an automatic product update program and, if applicable, a rigorous preventative maintenance program to identify potential problems before they can affect system productivity. And both include all parts and labor in a single monthly charge – so you can plan for service costs and budget for them accordingly.
Lineprinters
Because lineprinters are a vital part of your system's performance, they are covered as part of that system.
Terminals
Terminals may be covered either as stand-alone equipment under their own agreement, or as part of a larger system, under a total system agreement.
DECservice
DECservice is Digital's most comprehensive hardware service offering. Coverage ranges from normal business hours up to 24 hours a day, 7 days a week for more critical applications.
Defined Response Time
With DECservice, Digital commits to a response time, in writing, as part of your service agreement. Worldwide response times may vary. In the United States, if your computer site is within 100 miles of one of Digital's 400 service locations, Digital will commit that a service representative will arrive at your site within four hours of receiving a call during normal coverage hours. If a site is between 100 to 200 miles from a Digital service location, we will commit to eight-hour response; and if a site is more than 200 miles from a Digital service location, a representative will arrive within 16 hours. Elsewhere, Digital still commits to a specific response time, which is directly related to the distance between your location and your nearest Digital Servicenter.
Whatever the distance, Digital's service vans help ensure that a representative arrives with the parts needed to fix your terminal or printer – right on the spot. These specially-equipped mobile inventory units provide complete service for onsite customers.
Continuous Repair Effort
What's more, with DECservice, service doesn't stop until the problem is fixed – as long as you call us during coverage hours and immediately after equipment failure.
Automatic Problem Escalation
In the event that repair efforts exceed predefined time limits, our Automatic Problem Escalation program goes into effect. Digital Field Service technicians have technical support teams to call on – or call in – to help with difficult problems. This support network is in place, the procedure for using it is clearly defined, and your Field Service representative will keep you informed every step of the way.
Automatic Updates
To keep your terminal and printer products reliable and compatible with the latest capabilities, engineering changes, updates, or modifications made to your terminal or printer are automatically installed – at no extra charge. These changes help maintain the value of your terminals and printers by keeping them technically compatible with the latest models.
Basic Service
Basic Service was designed as an economical alternative for customers who want onsite support, but who do not have the critical needs to warrant DECservice.
Basic Service customers receive priority over customers not covered by service agreements. With Basic Service, a Field Service Specialist is usually at your site within 24 hours.
Like DECservice, Basic Service provides all parts and labor, preventative maintenance, automatic updates, and automatic problem escalation.
Per Call Service
For self-maintenance customers who want onsite back-up support or for customers who prefer service on a time and material basis, Digital offers per call onsite service. Customers who opt for service on a per call basis may maintain their terminal and printer products and have the technical know-how to do most of their own repairs. Per Call customers pay for parts and labor on an as-needed basis. Travel is charged door-to-door.
Offsite Services
Digital also offers a range of economical offsite services. Offsite service provides Digital-quality service while saving the costs of bringing a service technician onsite.
Carry-In Service
There are more than 200 Digital Servicenters in cities worldwide where you can bring your terminal or printer for repair. We will diagnose and repair the problem and, in most cases, you can pick the unit up the next day. Carry-In Service offers repair on a contractual or noncontractual basis. Contract customers get unlimited repairs at a fixed monthly rate. This allows them to predict and control their service costs. Noncontract customers pay for parts and labor on a per-event basis.
Digital also offers an over-the-counter exchange. If you can identify the component causing the problem, simply bring in the module. You then exchange it for a replacement – within minutes.
DECmailer
For self-maintenance customers with noncritical applications or who keep their own spares inventory, DECmailer offers a low-cost mail-in repair service for modules and components. Turnaround of five days is typical with DECmailer.
The Digital Commitment
We are committed to supporting your Digital terminals and printers. Our worldwide Field Service organization of more than 16,000 people is standing by to ensure that no matter what your service needs, Digital has a service program to support you. Contact your Digital representative for the location of the Digital Servicenter nearest you.
Software Services
Software Services are available to support Digital's customers during any aspect of their system analysis, software development, or implementation efforts. Services available start with the personal attention of a Digital software consultant and continue with the distribution of up-to-date software and software information.
A software specialist often works with your Digital sales representative to evaluate your needs prior to purchase, to recommend hardware and software solutions to problems, and to give advice on the feasibility and costs of proposed solutions.
Depending on the software purchased, specialists are available to install software and provide software warranty support to ensure that purchased software products perform according to Digital's commitments. Ongoing software support is assured through a variety of post-warranty Software Product Services, which offers customers the opportunity to keep their software up-to-date and running smoothly. A full range of additional services are available to assist customers throughout the planning, implementation, and production phases of their systems.
For those software products that require Digital installation, a software specialist will install the software and verify that the system is complete. Software warranty services include telephone assistance and onsite remedial support, if necessary. Services also include automatic delivery of in-warranty Software Product and Documentation Updates and the distribution of a periodic newsletter. Software Performance Reports are included under warranty services as well.
Software Product Services
Software Product Services (SPS) provide informational, preventative, and remedial service to help customers after the period of software warranty. These services provide new software versions, responses to reported software problems, and technical publications that contain programming notes and documentation updates.
The family of Software Product Services included four levels of service: Software Product Updates, Self-Maintenance Service for Software, Basic Service for Software, and DECsupport Service for Software.
Software Product Updates
Software Product Updates are the latest available version of software. They contain technical changes, product improvements, and documentation refinements.
Software Self-Maintenance Service
Tools are provided that enable users to maintain their own system software. These include Software Product and Documentation Updates, sent automatically as they are released; newsletters containing information about new software developments and enhancements; and Software Performance Reports, a formal software problem-reporting mechanism.
Basic Service
This service is appropriate for users who require some, but not total, service. It includes all the elements of Self-Maintenance Service, plus telephone support for usage and remedial software questions.
DECsupport Service
This is the most comprehensive software product service available. DECsupport includes new software versions and documentation updates, software interim updates, newsletters, software performance reports, telephone support, remedial maintenance, and scheduled preventative maintenance.
Right-To-Copy Service
This option allows customers to copy Software Product Updates onto a single, additional CPU. It is suitable for customers who are running identical operating system software on several similar CPUs, and who want o copy the updates only.
Additional Software Services
Digital's software professionals are specifically trained in Digital's products and experienced in designing, coding, and modifying custom software as well as tailoring VAX and PDP-11 software to meet special needs. Software specialists are available to provide system analysis, application design review and optimization, and system/application integration. Resources are available to perform specific project tasks, to supplement a customer's programming staff, or to manage projects from start to completion.
Specialists with varying types of expertise are available, ranging from a programmer to a project manager, depending on customer requirements. These services are available at both resident and per-call rates, and also on a fixed price-per-project basis.
Startup Services
Startup services are a proven combination of direct assistance, documentation review, discussion, and hands-on experience provided onsite by a Digital Software Specialist.
Users learn directly on their own systems and can put their knowledge to use immediately. These on-site services are conducted over a period of time to ensure mastery of the system. Programmers and system managers are taken step-by-step through the techniques required to operate a particular system effectively. Startup service enhances the ability of users to keep their systems running smoothly by teaching them how to troubleshoot problems.
Digital's Software Services group meets customer needs by offering a wide range of options to supplement the standard Startup Services. Because optional services are priced according to the time they require, an estimate can be given for any requirement a customer may be considering. In addition, a Digital Software Specialist can draw up a Customer Support Plan to help you to determine any further areas in which you might benefit from additional services.
The Digital Commitment
Although software services are not available for terminals and printers per se, they are available for the Digital systems the terminals and printers are used with.
The foundation of Software Services is the more than 3,000 dedicated software specialists. You can consult with these specialists before and after you make a software decision. The Software Services group sees to the installation of your software purchase, and keeps your software running long after the warranty has expired. Digital software specialists use the most innovative support tools available to ensure that the software you buy and use today meets your needs tomorrow.
Educational Services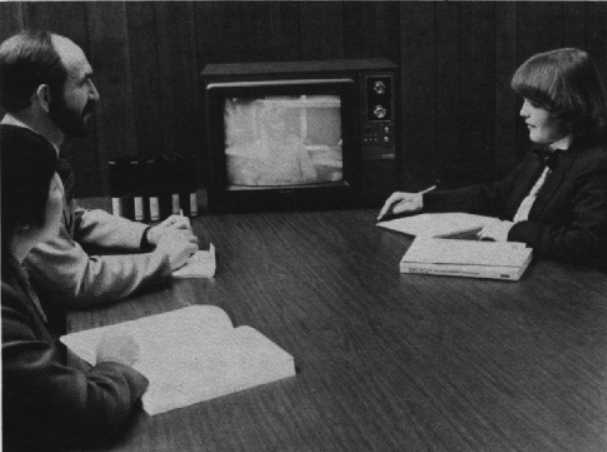 To ensure success with your computer system, Educational Services provides one of the most extensive educational programs offered by a computer manufacturer.
With 27 Educational Centers located worldwide and a staff of over 1700 professionals, Educational Services designs, develops, and delivers courses to help customers learn specific skills and acquire expertise in using computers.
The courses range from introductory to advanced, covering the most basic computer knowledge through to the highest level of technical subjects. More than 500 courses are available and taught in 17 languages.
While many of these courses support Digital's hardware and software products, Educational Services also offers training which is not product-specific.
In addition, Educational Services is continually developing new courses that reflect the latest technological advances in learning, such as interactive video instruction. Currently, training options are available in the following formats:
Self-paced packages courses,
Computer-based instruction (CBI)
Traditional lecture/lab classroom courses,
Customized courses, and
Seminars
Digital Press, the publishing group within Educational Services, specializes in the publication of professional books and college texts to serve the computer community in four areas: computer technology, management and business applications, general computer applications, and the history of computing.
A complete listing of course schedules can be found in the Digest. This quarterly publication also explains how training credits, issued with some Digital-installed/Digital-supported systems, can be used to redeem certain types of training. The Digest is intended for use as a tool to help customers plan training programs to meet the educational needs of their organization.
For more information concerning the products and services offered by Educational Services, call your Digital sales representatives or contact your nearest Educational Center.
Educational Centers
[Addresses for Educational Centers omitted]